Concessions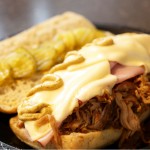 Turbo Grill's goal is to enhance the airport experience for busy travelers, vacationers and airport personnel by providing exceptional concession services. We offer delicious, healthy and interesting food and beverage choices. From a quick "grab and go" sandwich to a more leisurely hot meal, Turbo Grill focuses on high-quality ingredients, choices to make the selection personalized, and tantalizing specials to make weary travelers smile.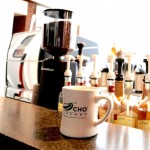 Our own Copilot Coffee café offers items such as traditional/flavored/ iced/frozen coffees, lattes, cappuccino, hot chocolate, tea, and a variety of fruit smoothies. We also offer bagels, muffins, cookies, yogurts, and other healthy choices to go along with your beverage. Our coffee is ground locally, and pastries are made locally, when available.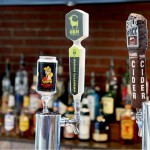 We also reach into the community by using local vendors, when possible, for many of our fresh and perishable menu items. We offer beverage choices including local craft beer at our Radar Bar along with a large selection of wine, spirits and imported beers. Our signature cocktail menu has many interesting mixed drinks along with suggestions from our full appetizer menu.
Hours of operation: 4:00 AM until last flight departs
Phone number: 434-973-0134
For more information visit: www.tailwindconcessions.com/